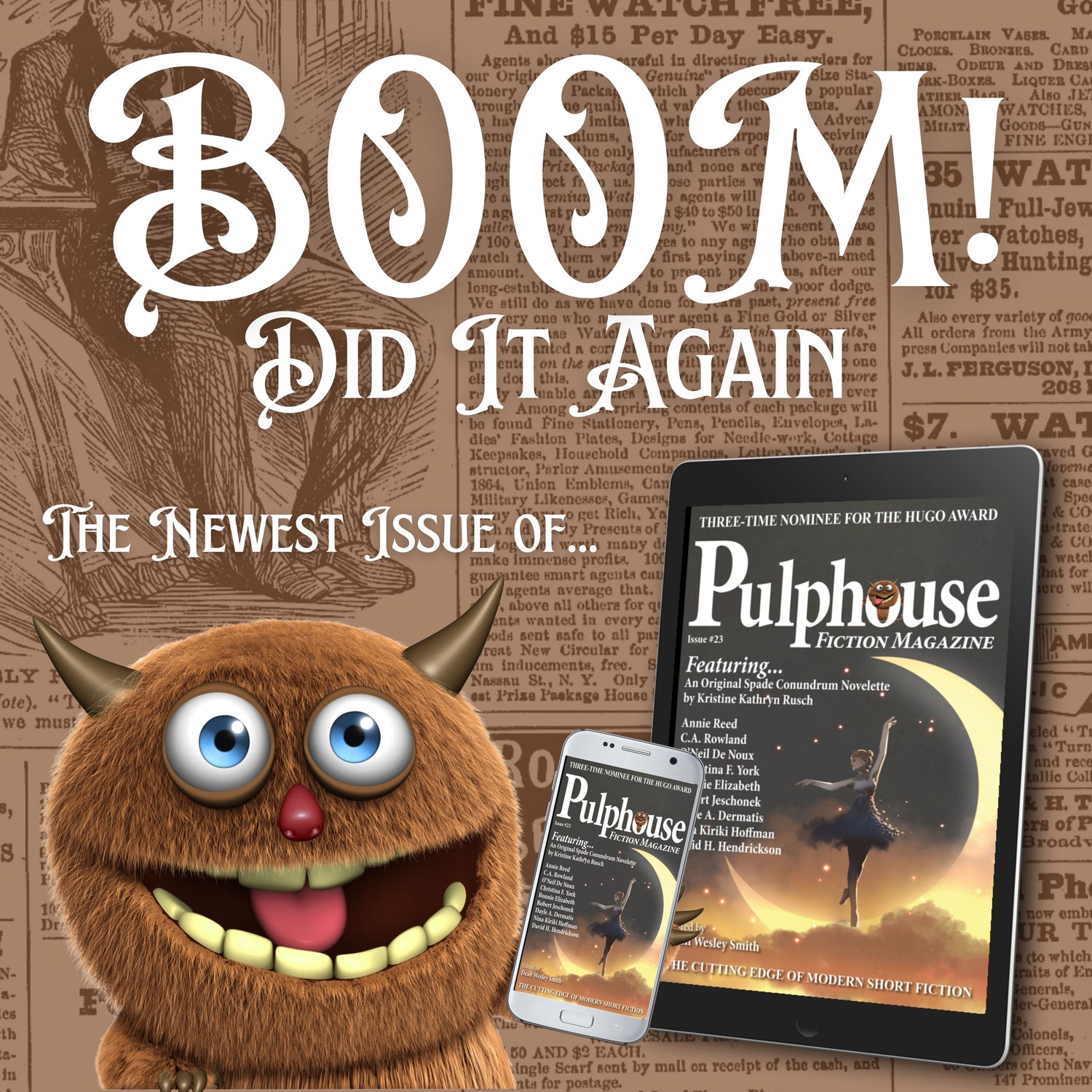 NEW ISSUE!!!
It's here! We did it again and we are stoked!
BOOM - Issue #23!!!
Get it now by clicking below.
Enjoy!
Get Issue #23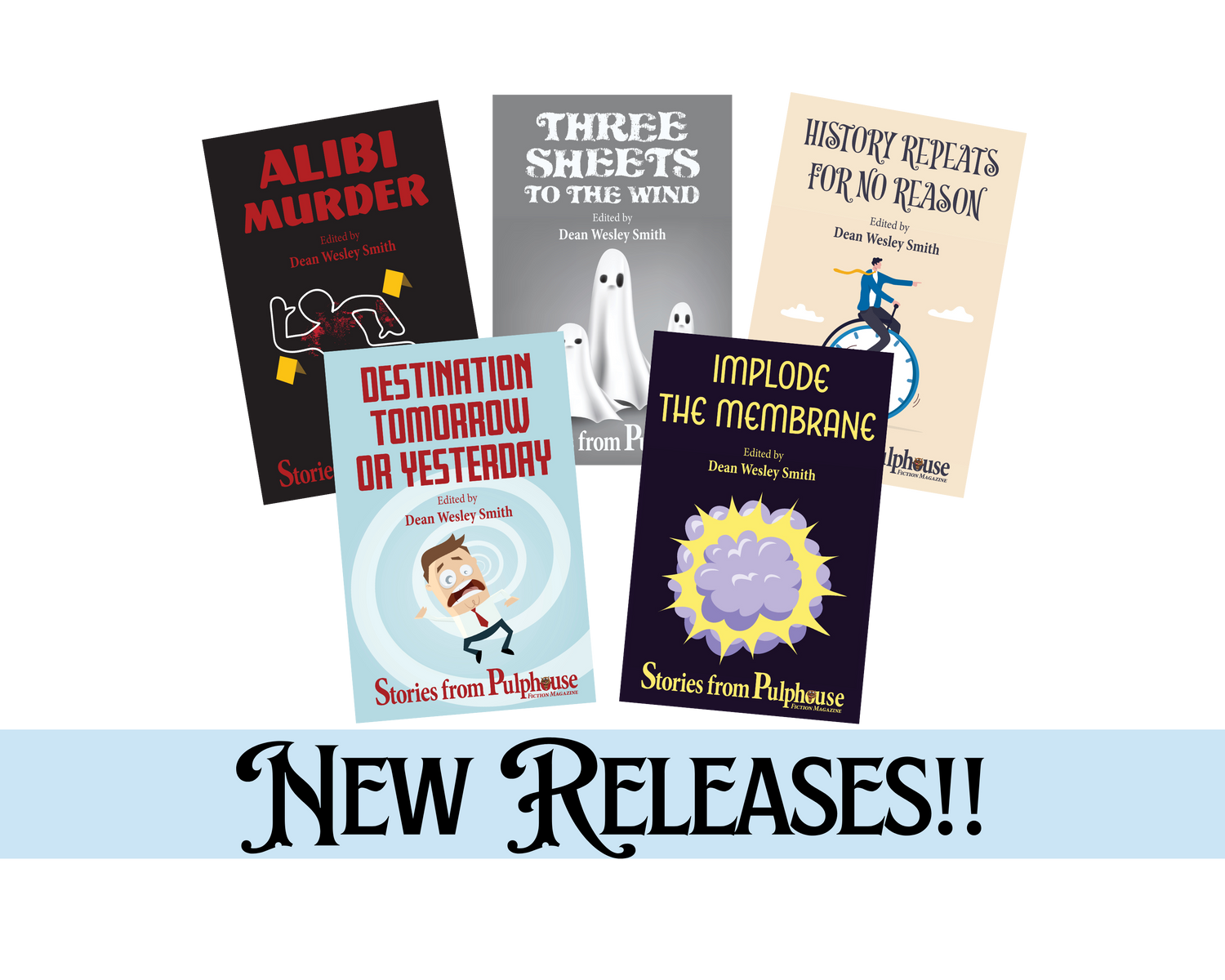 NEW BOOKS!
Now compiled into thematic story compilations (what theme is "Imploding the Membrane"?), these books are absolutely the best of their kind. Of course, it's Pulphouse so they are all most definately one of a kind!
Shop The BOOKS!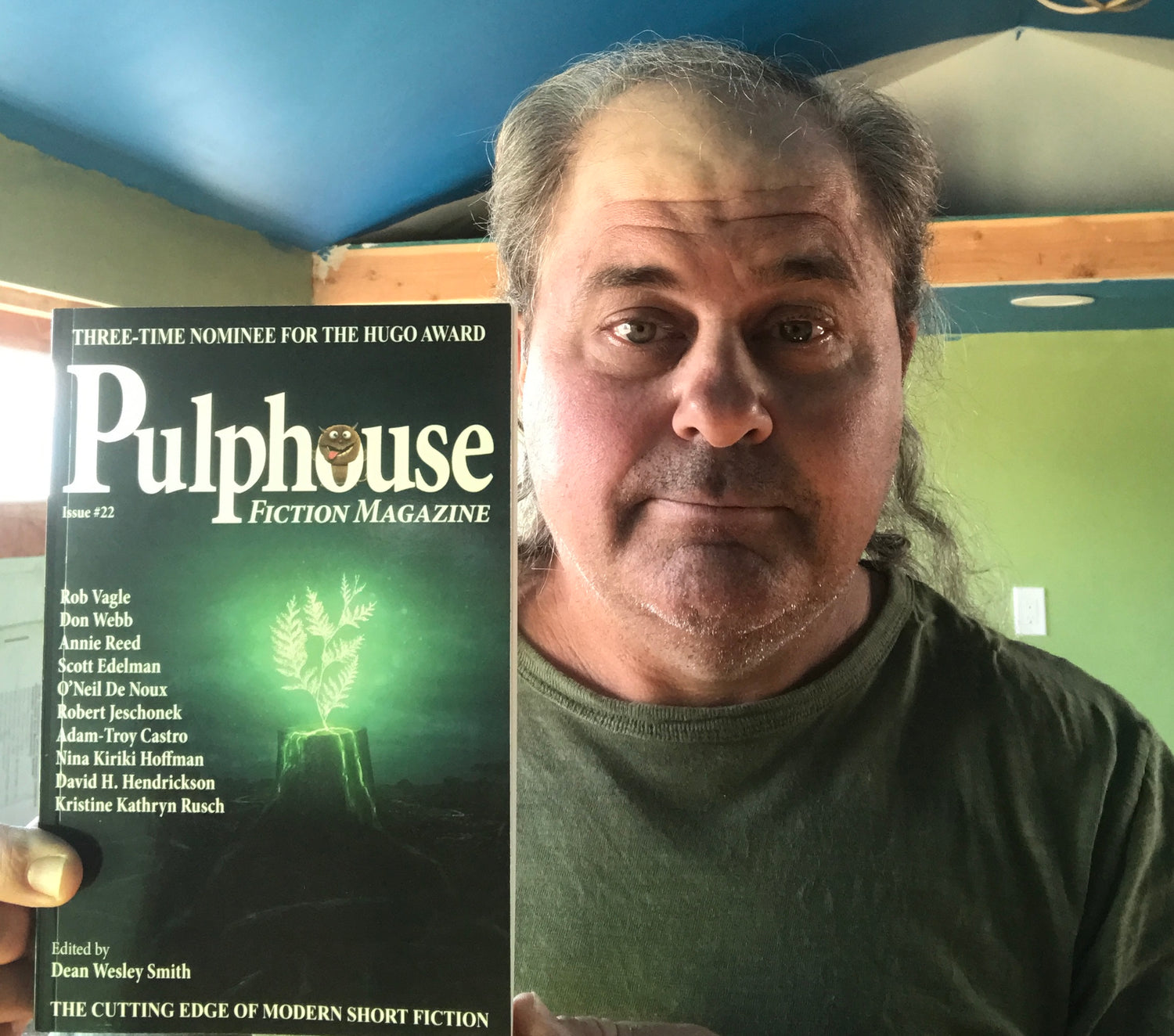 "It's fun-sized!"
Pulphouse author Rob Vagle (pictured) says: "I like the slightly smaller size. It's fun-sized!"
Get Issue #22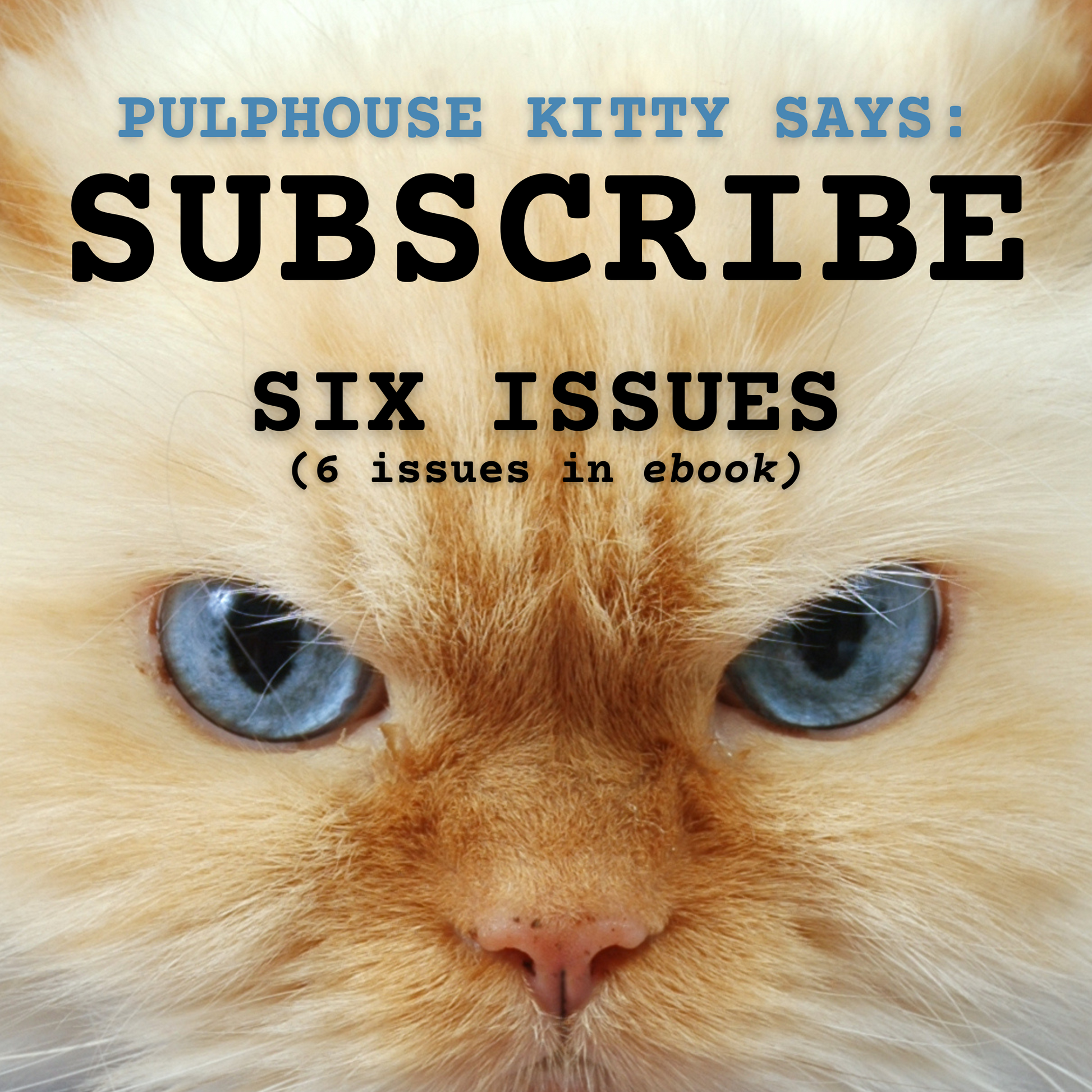 6 Issue Subscription to Pulphouse Fiction Magazine (eBook)
Regular price
Sale price
$29.99 USD
Unit price
per
Sale
Sold out
Share
View full details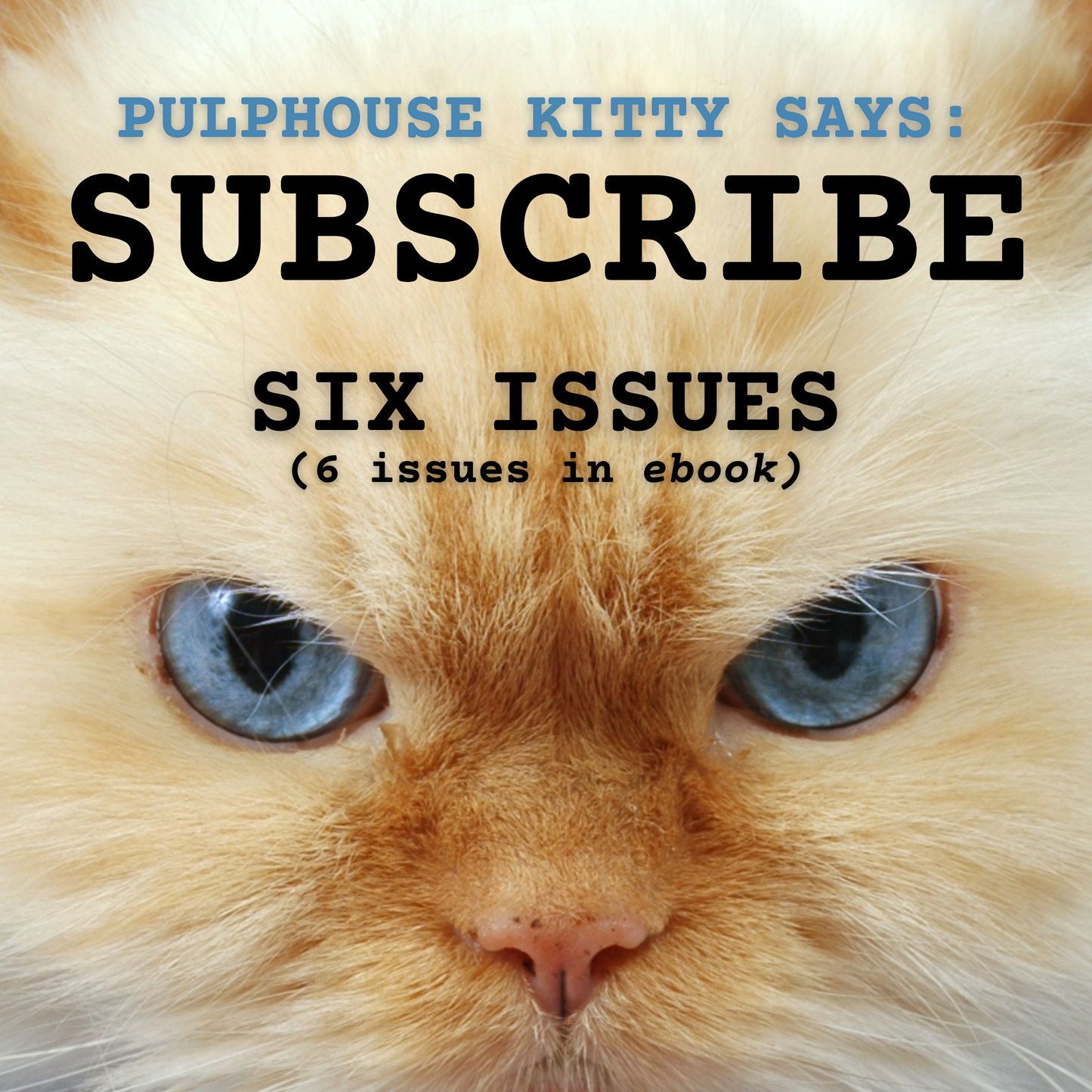 "PULPHOUSE IS OBSESSED..."
"Pulphouse is obsessed with writers and their written work. It is obsessed with quality fiction, short stories and novels that are not forced into the convenient procrustean beds. Pulphouse will surprise you, delight you, perhaps astound you from time to time; possibly it will even anger you. Today is not what it was yesterday, and tomorrow it will be different from today. A pound of Pulphouse fiction is quite definitely not like another pound of Pulphouse fiction.
And that's as it should be."
~ Kate Wilhelm
Science Fiction & Fantasy Hall of Fame Inductee 2003 (and so much more), Quote taken from Kate Wilhelm's Forward written in The Best Of Pulphouse: The Hardback Magazine 1991
"BEST SHORT STORY COLLECTION OF INSANE FICTION"
"I just read the first 6 stories in Issue Zero, and decided to buy all of the back issues I didn't yet have (I have #8 but have not read it yet).The stories are so preposterous and ridiculous, yet so well written and told, that I had to buy A LOT MORE (so I did). Thank you for putting together the best short story collection of insane fiction, the exact kind my therapist says I should read. As soon as I am released or escape, I will gladly thank you in person, if the Judge allows it.  Dean Wesley Smith and all of the authors deserve a prize for entertaining me in a way my electro-shock therapy just cannot seem to manage. Thank you."
~ Dale Abrams
Newly Minted Enthusiast & Fan Of Reading Pulphouse Magazine
SHARE YOUR (possibly insane) PULPHOUSE EXPERIENCES!!
Photos, reviews, crazy revelations!
What flavor tea you snorted out your nose while reading a Pulphouse story.
We want to know!
Email us at subscriptions@wmgbooks.com